Dear Colleagues,
As the impact of the pandemic is still strongly felt in many corners of the World, following the great success of our first online meeting in 2020, we are delighted to announce the upcoming second PAPSA online meeting on 26-27 November 2021. This year's meeting will focus on Paediatric Surgery topics that are relevant to our region and will give us the opportunity to discuss Paediatric Surgery in the post- pandemic era.
You are kindly invited to register for the meeting through the link below. Registration is free of charge.
Details on the preliminary program and abstract submission will be announced through social media platforms and emailed to registered participants.
Looking forward to meeting you all again in November, 26-27, 2021.
Alp Numanoglu PAPSA President
Registration is available here
For Latest Meeting Program click here
For Guest List Speakers click here
Professor Emmanuel Ameh
Dr. Ameh is a professor of Pediatric Surgery at the National Hospital in Abuja, Nigeria. Dr. Ameh is a co-editor of the text "Pediatric Surgery: A Comprehensive Text for Africa," and is Chair of the National Surgical, Obstetric, and Anaesthesia Plan Committee for Nigeria. He has worked as the lead of the workforce, training, and education working group for the Lancet Commission on Global Surgery. Dr. Ameh was an expert participant of the Fourth Meeting of the WHO Global Initiative for Emergency and Essential Surgical Care, where he served as Vice Chair of the advocacy working group. He is also Vice Chair for the West African College of Surgeons Surgical Plan Committee.
Professor Simone Abib MD, PhD
Full-professor in Pediatric Surgery – Federal University of São Paulo, Brazil; Head of Pediatric Oncology Surgery at the Pediatric Oncology Institute – GRAACC – Federal University of São Paulo; IPSO President; former president of Criança Segura – Safe Kids Brazil.
Professor Ashraf T. Hafez
Professor of Pediatric Urology and Consultant of Pediatric Urology and Genitourinary Surgery at the Kidney Center (Ghoneim) Mansoura University, Egypt. He had his Fellowship in Pediatric Urology at the University of Toronto – Canada. Prof Hafez is a Member of the American and European Society of Pediatric Urology and is a world expert in repairing birth defects of the kidneys, bladder, urethra and genitals in children.
Mr. Merrill Mchoney MBBS FRCS (Edin) PhD University of London
Consultant Paediatric Surgeon, John Radcliffe Hospital, Oxford University Hosptials NHS Foundation Trust. Member of many societies and organisations including Global Initiative for Children's Surgery BAPS, IPEG, CCLG/SIOPE, Paediatric Surgery Research Collaborative Global Surgery. His special interests and activity are Paediatric minimally invasive surgery, Antenatal counselling and Neonatal surgery, Thoracic surgery, Oncology, Academic surgery. He is a member of the national MDT which advise on the management of congenital and acquired lung lesions and disease in children in his region. He has several peer reviewed publications in literature and several chapters in paediatric surgical textbooks and he led, designed and edited an atlas of MIS in children 'Colour Atlas of Paediatric Laparoscopic and Thoracoscopic Surgery' (Published 2017).
Professor Abdulwahhab Sulaiman Alabed Al Jubab FRCS (I), FRCS (C), FRCS General Pediatric Surgery Fellowship (C)
Professor Al Jubab is a Pediatric Surgery Consultant and Chairman, Pediatric Surgery Department and Program Director of Pediatric Surgery training fellowship at King Fahd Medical City (KFMC) and a Professor at King Saud University for health speciality, National Guard Saudi Arabia, Riyadh, Kingdom of Saudi Arabia (KSA). While he was receiving his training in Canada, he was a Member of the Emergency Room Committee, The Children's Hospital of Eastern Ontario, Ottawa University, a Member of the Intensive Care Unit Committee, The Children's Hospital of Eastern Ontario, and was Chairman of the Trauma Team Committee, The Children's Hospital of Eastern Ontario, Ottawa University. He had Advanced Minimally Invasive Surgery for Pediatric Surgeons in Training – Baptist Children's Hospital, Florida, USA, The Surgical Treatment of Anorectal Malformations- Schneider Children's Hospital, New York, USA and an Advanced Pediatric Laparoscopic Pediatric Surgery Course- MacMaster University, Hamilton, Ontario, Canada. His areas of interest are neonatal surgery, laparoscopic and thoracoscopic surgery, trauma and field medicine, teaching and training of junior doctors and medical students, hospital and health institute improvement and quality management programs. He carried out clinical and operative sessions in several places in Africa.
Professor Alp Numanoglu
Professor Numanoglu is the Head of Paediatric Surgery at Red Cross War Memorial Children's Hospital and University of Cape Town, South Africa. Prof Numanoglu received his undergraduate degree from Ege University in Turkey and specialised in General and Paediatric Surgery in Cape Town.
He has special interest in Minimally Invasive Surgery, surgical skills training and web based surgical education.
He is in charge of Surgical Skills Training Centre in Cape Town.
He has established a dedicated paediatric colo-rectal unit, joined the colo-rectal outreach programs to African countries and organised international congresses dedicated to management of colo- rectal conditions in resource limited settings.
He is the secretary and treasurer of South African Association of Paediatric Surgeons (SAAPS), President of Pan African Paediatric Surgery Association (PAPSA) and President Elect of the World Federation of Associations of Pediatric Surgeons (WOFAPS).
Dr Milind Chitnis
Dr Milind Chitnis is an Associate Professor and head of the department of Paediatric Surgery at the Frere and Cecilia Makiwane Hospitals, affiliated to the Walter Sisulu University in East London in the Eastern Cape Province of South Africa. He did his undergraduate and postgraduate training in General Surgery from the University of Pune and Paediatric Surgery training from the University of Mumbai in India. In 1994, he trained at the Royal Hospital for Sick Children in Glasgow, Scotland. Dr Chitnis helped start and establish the department of Paediatric Surgery in East London. Over the past 25 years, this department has become one of the four major training departments in the country. It caters for the surgical needs of children from the central region of the Eastern Cape Province. Dr Chitnis was instrumental in establishing a separate operation theatre suite dedicated for the use of surgery in children at the Frere Hospital. He has presented at national and international congresses and published scientific articles in peer reviewed journals. He has been an examiner for the Fellowship in Paediatric Surgery examination and is a member of the council of the College of Paediatric Surgeons of South Africa.
Professor Philip M Mshelbwala, MBBS, FWACS, FACS, FNAMed
Dr Mshelbwala is a Professor of Paediatric Surgery and Consultant Division of Paediatric Surgery, Department of Surgery, University of Abuja Teaching Hospital, Abuja, Nigeria. Currently the Secretary-General, West African College of Surgeons (WACS).
Professor Essam A. Elhalaby, M B Ch B, M Sc Surg, MD IBCT
Professor Essam Elhalaby is a Professor of Pediatric Surgery, Faculty of Medicine, Tanta University, Egypt, International board certified trainer/HRD consultant.
He is the President-elect of the Arab Association of Pediatric Surgeon (AAPS), Immediate Past president of Pan African Pediatric Surgical Association (PAPSA), Past vice-president of Egyptian Pediatric Surgical Association (EPSA) and is the Editor-in-Chief of Annals of Pediatric Surgery.
His special interests are: pediatric colorectal surgery, complex urogenital malformations, DSD, neonatal surgery, pediatric thoracic surgery.
Besides his busy practice of pediatric surgery, he has special interest in training and medical education.
Dr Niyi Ade-Ajayi MPhil, FRCS (I) FRCS (Paed)
Dr Ade-Ajayi studied medicine at the University of Lagos. His general surgery training was in Ireland and the United Kingdom. He specialised in paediatric surgery at Great Ormond Street Hospital, London and the Red Cross Children's Hospital, Cape Town. He is a Consultant Surgeon and the Lead for Minimal Access Paediatric Surgery at Kings College Hospital, London. He Co- Chairs the International Affairs Committee of the British Association of Paediatric Surgeons and is Paediatric Surgery Lead for the West African College of Surgeons (UK). He is a passionate advocate for Global Africa and sits on the Executive Committee of the Pan-African Paediatric Surgery Association. He has focused his recent research on the outcomes following neonatal surgical intervention in Africa.
Dr Doruk Ozgediz, MD
Dr. Ozgediz is an Associate Professor of Surgery at the University of California, San Francisco, where he is Director of the Center for Global Surgery and Health Equity. He has maintained a focus throughout his career on global health and surgical capacity building. He was a co-founder and is actively involved with the group Global Partners for Anesthesia and Surgery (GPAS), an organization focused on the improvement of peri-operative services in Kampala, Uganda.
Professor Sameh Shehata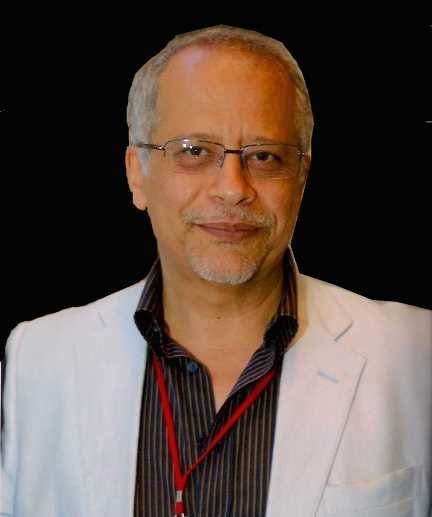 Professor Sameh Shehata is professor and past Chairman of the Pediatric Surgery Department, Faculty of Medicine, University of Alexandria, Egypt.
He is the past president of the Egyptian Association of Pediatric Surgeons (EPSA).
Dr. Shehata is president of the World Federation of Associations of Pediatric Surgeons (WOFAPS), and the past president of the IPEG Middle East Chapter.
Dr. Shehata is the innovator of the technique of laparoscopic traction for the intra- abdominal testis known as Shehata technique, that is widely practiced now in many centers worldwide.
Dr. Shehata is the admin of the largest online pediatric surgery forum (The pediatric surgeon's lounge) and is also among the editorial board of many national and international pediatric surgery journals.